Who is Mission Audio Visual? Based in Kelowna, Mission Audio Visual is the region's leading provider of smart home automation and audio-visual installation services. Catering to a broad clientele base, they offer unparalleled services across Kelowna, West Kelowna, Kamloops, Lake Country, Vernon, Armstrong, Peachland, and Summerland.
---
Table of Contents:
Introducing Mission Audio Visual
Home Automation & A/V Services Offered

Home Automation Systems
Whole Home Audio
Home Theatre Installations
Smart Lighting Solutions
Motorized Blinds & Shades
Residential Security Camera Systems
TV Mounting & Installation
WiFi & Networking Solutions
Why Choose Mission Audio Visual?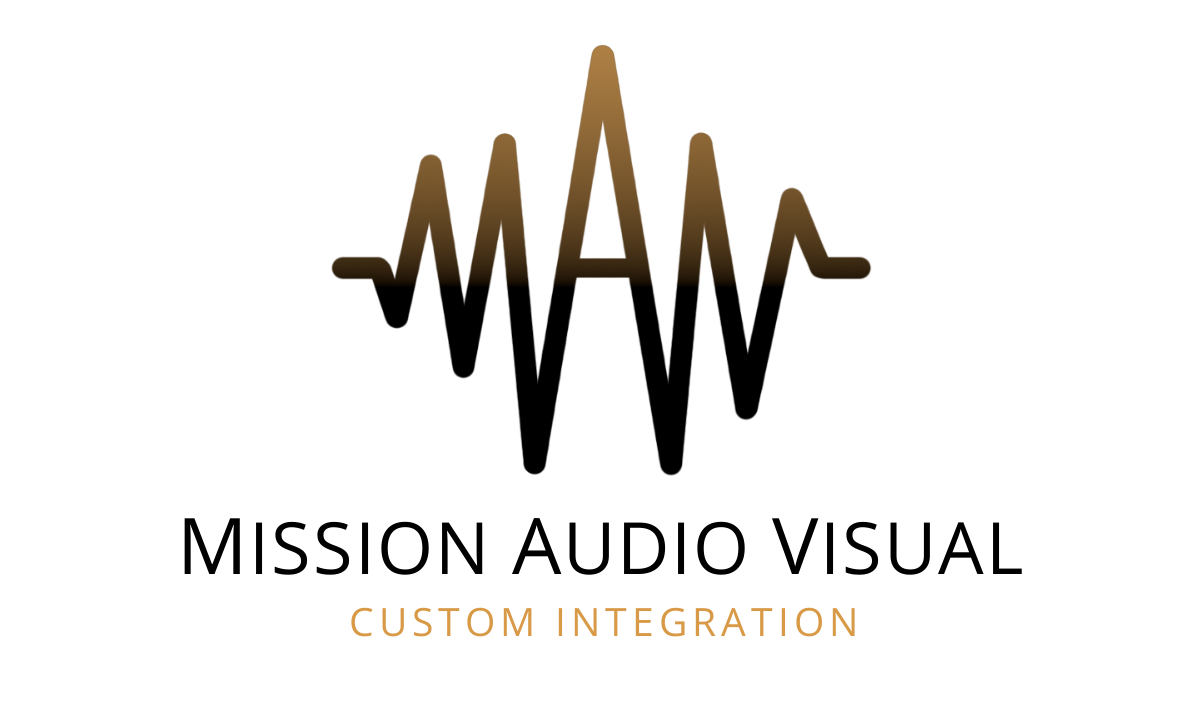 Introducing Mission Audio Visual
In today's fast-paced digital age, integrating smart technology into our homes isn't just a luxury; it's a necessity. At the heart of Kelowna's technological revolution is Mission Audio Visual, a company with a deep-seated commitment to turning houses into tech-savvy homes.
We specialize in providing smart home automation solutions that are tailored to your lifestyle, preferences, and budget. With our industry experience and market expertise, we offer packages that prevent unnecessary spending on products you don't need. We also take care of the installation, setup, operation, and maintenance, ensuring a hassle-free experience for you.
Home Automation & A/V Services Offered
Specializing in the SAVANT Home Automation system, Mission Audio Visual stands out with its mastery over top-tier home automation installations. Simplify your life by controlling your home environment with a touch. Home Automation takes smart home to the next level. Our standard with every automation system is to have your smart home be intuitive and responsive to your needs. A home that sets itself to your preferred temperature when you're on your way back from a trip, so that it's ready the moment you walk through the front door. A home that will cater to your mood with lighting and audio.
Ever dreamed of a seamless musical experience throughout your home? Dive into the realms of synchronized sound with their Whole Home Audio service. Multi-zone set ups will allow you listen to different sources at different volume levels at the same time, so you can catch the game without shutting off the music in other areas of the house. We carry a variety of well-established brands including Revel, JBL, and Episode, so if you're looking for top tier quality we have lots to offer, and if you're just looking to get started we can accommodate that too.
Experience cinema-grade visuals and acoustics right in the comfort of your living space with Mission Audio Visual's premier Home Theatre installation. Understanding the significance of shared moments with loved ones, whether watching a movie or your favorite show, is something we deeply resonate with. These occasions can be profound and cherished in numerous ways. Our expertise lies in ensuring that your entertainment setup never falls short during these valuable moments, consistently exceeding expectations. If you're looking for a screen that captivates with its size and clarity, audio that rivals the finest movie theatres, or simply a system that's dependable and user-friendly, we've got you covered. Our proficiency spans the entire home theatre spectrum, from top-notch equipment to the ambient lighting and seating.
Light up your life intelligently. Adjust mood, save energy, and enhance the aesthetic appeal of your spaces with state-of-the-art Smart Lighting installations. For example: Have you ever noticed how a new car or piece of decor looks great in the store, but then not so much when you get home? That's probably because of the lights in the store. With special lights called "smart lighting", you can make your room feel just right, any time you want!
Think of it like this: Sometimes you want your room to feel like a cozy cave, and sometimes you want it bright and lively, like a sunny day. With these cool lights, you don't have to pick just one! With a simple button, you can change how your room feels. Even cooler? The lights can change all by themselves during the day and night, just like our body likes.
Featured Snippet: Offering motorized blinds and shades, Mission Audio Visual ensures that residents can control sunlight and privacy with a single click. It's great being able to control your shades with the touch of a button, and it's even better having them automated. Automated shades will let you control multiple shades at once (as many as you like) and can be set to a schedule or a scene.
Safety first! Boost your home's security manifold with advanced camera systems that never miss a beat. We have a limited selection of camera brands as it's our priority to only use those which feature the highest ratings for encryption and security. We offer both outdoor and interior cameras, wireless and wired, and can mount them on nearly any surface. Cloud based storage, or local hard drive storage are both possible and we can even integrate the feed of the security cameras into the Savant automation app. We offer prewires and retrofit wiring for camera as well.
Say goodbye to cluttered TV units. Elevate your visual experience with expertly mounted TVs that blend seamlessly into your decor. With a team of skilled technicians, we ensure precise installation using high-quality brackets and anchors, guaranteeing the safety and stability of your TV. Whether it's a flat-screen TV, curved display, or home theater setup, Mission Audio Visuals' dedication to quality ensures a seamless and visually appealing installation
Stay connected without a hitch. From extensive WiFi setups to robust networking, they ensure zero downtime and optimum speeds. We provide a wide range of installation services for automation technologies for your home and commercial space. Our team of experienced installers has updated knowledge and training on the field, and everyone is equipped with all the necessary tools to carry out each installation job smoothly, quickly, and, more importantly, correctly.
Why Choose Mission Audio Visual?
Residents of Kelowna, West Kelowna, Kamloops, Lake Country, Vernon, Armstrong, Peachland, and Summerland swear by Mission Audio Visual's unmatched expertise and top-notch services. When you opt for them, you're not just getting a service; you're investing in a smarter, more connected future.
---
In a nutshell, Mission Audio Visual doesn't just offer services; they promise transformations. So, whether you're looking to revamp your entertainment spaces or make everyday living more efficient, your search ends here. Embrace the future with Mission Audio Visual!
Get A FREE Install Quote from Mission AV Kelowna!