In today's technology-driven world, home entertainment has taken center stage, becoming an integral part of our lives. One of the most effective ways to elevate your home entertainment experience while optimizing space is to mount your TV or soundbar on the wall or ceiling. This detailed guide is designed to provide you, whether you possess a 10th-grade education or not, with step-by-step instructions on achieving this endeavor safely and effectively. We'll delve into the necessary tools, precautionary measures, mounting procedures, and an insightful overview of the various mounting options available, including static, tilt, motorized, and full-motion mounts. By the end of this guide, you'll be well-equipped with the knowledge and confidence to embark on this venture, transforming your living space into a cinematic haven that combines both functionality and aesthetics.
Tools Required To Mount a TV:
Power drill
Stud finder
Level
Measuring tape
Screwdriver
Pencil or marker
Mounting hardware (provided with your mount)
Anchors (if mounting on drywall)
Safety goggles and gloves
Safety Precautions When Mounting a Television or Soundbar:
Turn off Power: If you're mounting near electrical outlets, turn off the power to avoid any accidents.
Locate Studs: Always attach mounts to wall studs for secure installation.
Weight Capacity: Ensure the chosen mount can support the weight of your TV or soundbar.
Clear Work Area: Remove any obstacles in the vicinity to ensure a safe working environment.
Use Proper Anchors: If mounting on drywall, use appropriate anchors to support the weight.
Note: These instructions provide a general guideline. Always refer to the manufacturer's instructions for your specific mount.
Types of Mounts:
There are several types of TV mounts available, each with distinct features! Select your mount carefully based on your needs before proceeding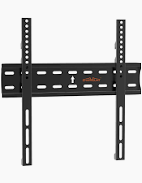 Static Mount:
Fixed position; ideal for rooms with consistent seating.
Offers a slim profile and sleek appearance.
Limited adjustment options.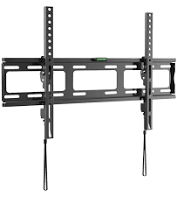 Tilt Mount:
Allows vertical tilting for reducing glare or achieving a better viewing angle.
Maintains a relatively low-profile look.
Motorized Mount:
Offers remote-controlled movement for adjusting viewing angles.
Suitable for large rooms where visibility might change.
Full-Motion Mount:
Provides the most flexibility, allowing horizontal swivel and vertical tilt.
Suitable for rooms with multiple viewing locations.

TV Mounting Instructions: Ensuring a Secure Installation
Note: These instructions provide a general guideline. Always refer to the manufacturer's instructions for your specific mount.
Select the Location: Optimal Placement for Comfortable Viewing
When choosing the perfect spot to mount your TV or soundbar, consider these factors:
Opt for a location at eye level when seated. This ensures a comfortable and immersive viewing experience, minimizing strain on your neck and eyes.
Be mindful of natural light sources. Avoid mounting your TV or soundbar in direct sunlight to prevent glare on the screen, which can hinder your viewing pleasure.
Use a Stud Finder: Pinpointing Solid Support
To securely anchor your mount, follow these steps:
Utilize a stud finder to accurately locate wall studs. This essential step is crucial for a safe and secure installation.
Once you've located the studs, mark their edges with a pencil. These marks will guide the placement of your mounting bracket.
Attach the Mounting Bracket: Laying the Foundation
Ensure a strong and level base with the following steps:
Hold the mounting bracket against the wall, ensuring it's aligned with the marked stud locations. Use a level to confirm that the bracket is perfectly straight.
With the bracket aligned, mark the positions where you'll be drilling holes. This ensures accurate placement and stability.
Utilize a power drill to create pilot holes in the marked positions. These holes serve as guides for screwing in the mounting bracket.
Attach the Mount: Building a Strong Base
Ensure a sturdy and secure attachment using these steps:
Use the screws and washers provided with your mount to attach the mounting bracket to the wall. Ensure that the screws are driven into the pilot holes, offering a secure foundation.
Confirm that the mounting bracket is firmly secured to the studs. This step is pivotal in supporting the weight of your TV or soundbar.
Attach TV/Soundbar to Bracket: Attaching with Care
Follow a careful process to ensure a safe and proper attachment:
Refer to the manufacturer's instructions to attach your TV or soundbar to the mounting bracket. Follow their step-by-step process to ensure a secure connection.
For larger TVs or soundbars, it's advisable to have a friend assist you during this step. Their help can prevent accidents and ensure a smooth installation.
Test for Stability: Certifying a Steady Installation
Ensure the final result is secure and stable by performing these checks:
Lightly nudge the TV or soundbar to assess its stability. It should remain securely in place without any wobbling.
Confirm that the mounted device exhibits no signs of instability. Ensuring it's firmly in position guarantees a safe and long-lasting installation.
Perfect! Your television or soundbar should be securely mounted to your wall or ceiling now, allowing for optimal viewing angles for all of your home theater needs. Whether you're watching AAA cinema like the new Guardians of the Galaxy in 4k or 8k, or creating the ultimate gaming space, your screen can look good, feel good and create a new atmosphere in your home theater. If you wanted the mount to be smart home integrated, the experts here at Mission Audio Visual can help you mount your TV in Kelowna and the South Okanagan today!